The main difference between the measurement options is that "Inspections" allow you to view SPC control charts of the data and configure control limits that will return a green, yellow, or red indicator on the Vision MARK-1.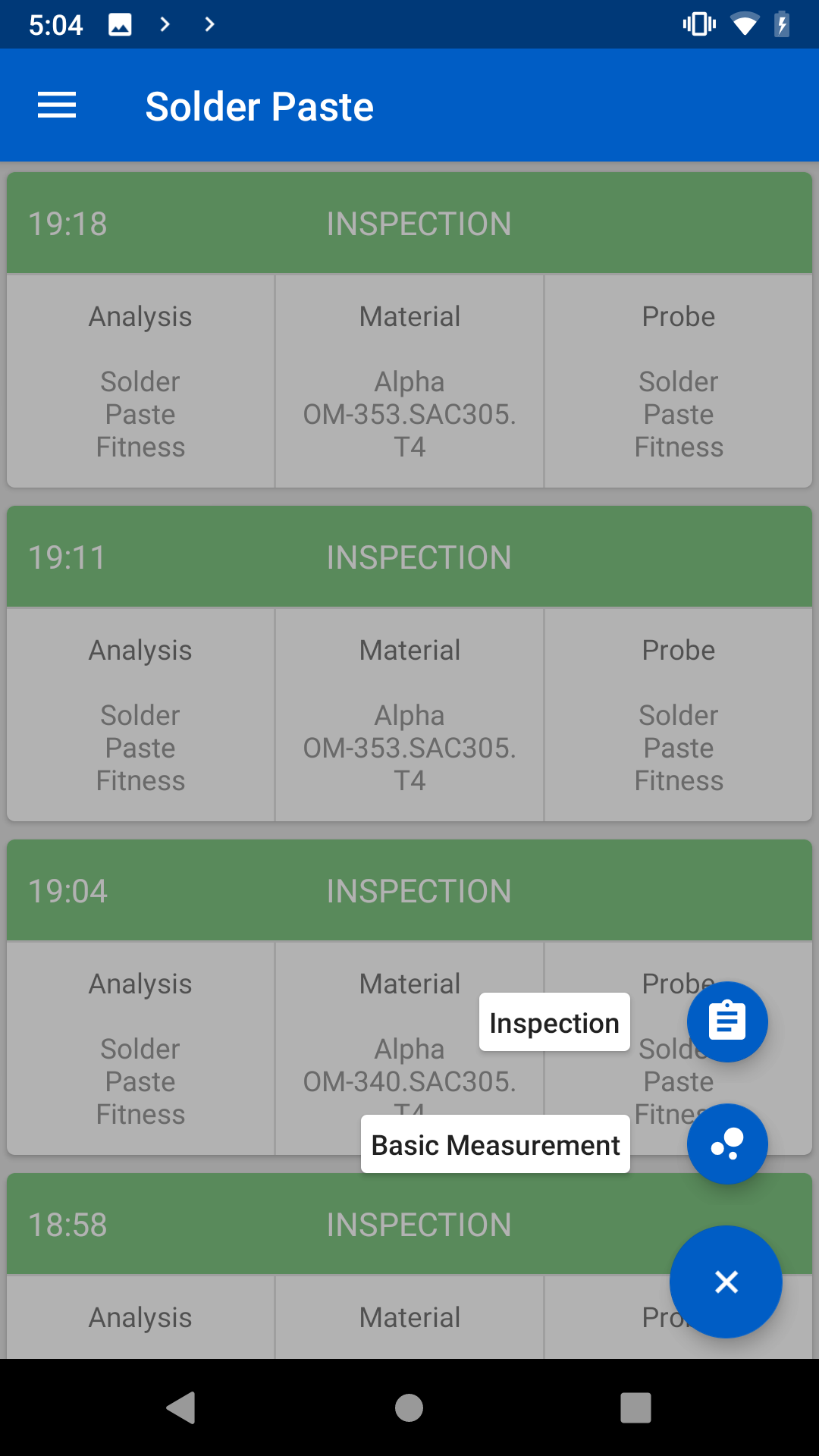 Inspections must be pre-configured for an individual material in the SPC webapp, MethodQC and offers optional upper and lower thresholds of your choosing. Once the Inspection is submitted on MethodQC, it will appear on your Vision MARK-1. After taking a measurement, there will be a banner indicating the material "Passed", is "Concerning", or "Failed" based on the limits configured. Every measurement taken in the Inspection will appear on the same SPC chart on MethodQC, making it easy to track the fitness for use of your material.
Basic Measurements do not need to be pre-configured on MethodQC. The same list of materials seen on MethodQC for Inspections is available on the Vision MARK-1, once Basic Measurement is selected. Every measurement is visible on MethodQC in the "Measurements" tab.