MethodQC allows you to view historic materials measurement data and use statistical process control to ensure that all materials are in control throughout your organization.
Getting Around
To navigate around MethodQC, there are a few key content areas:
Top Navigation Bar: allows you to change the current organization that you are viewing and swap between Insitucloud application
Side Navigation Bar: allows you to change between viewing the summary, inspections, and historic measurements
Time Selector: allows you to select the time period that you want to view (i.e. data from the past day, week, month, or all data)
Page Contents: the contents of the current page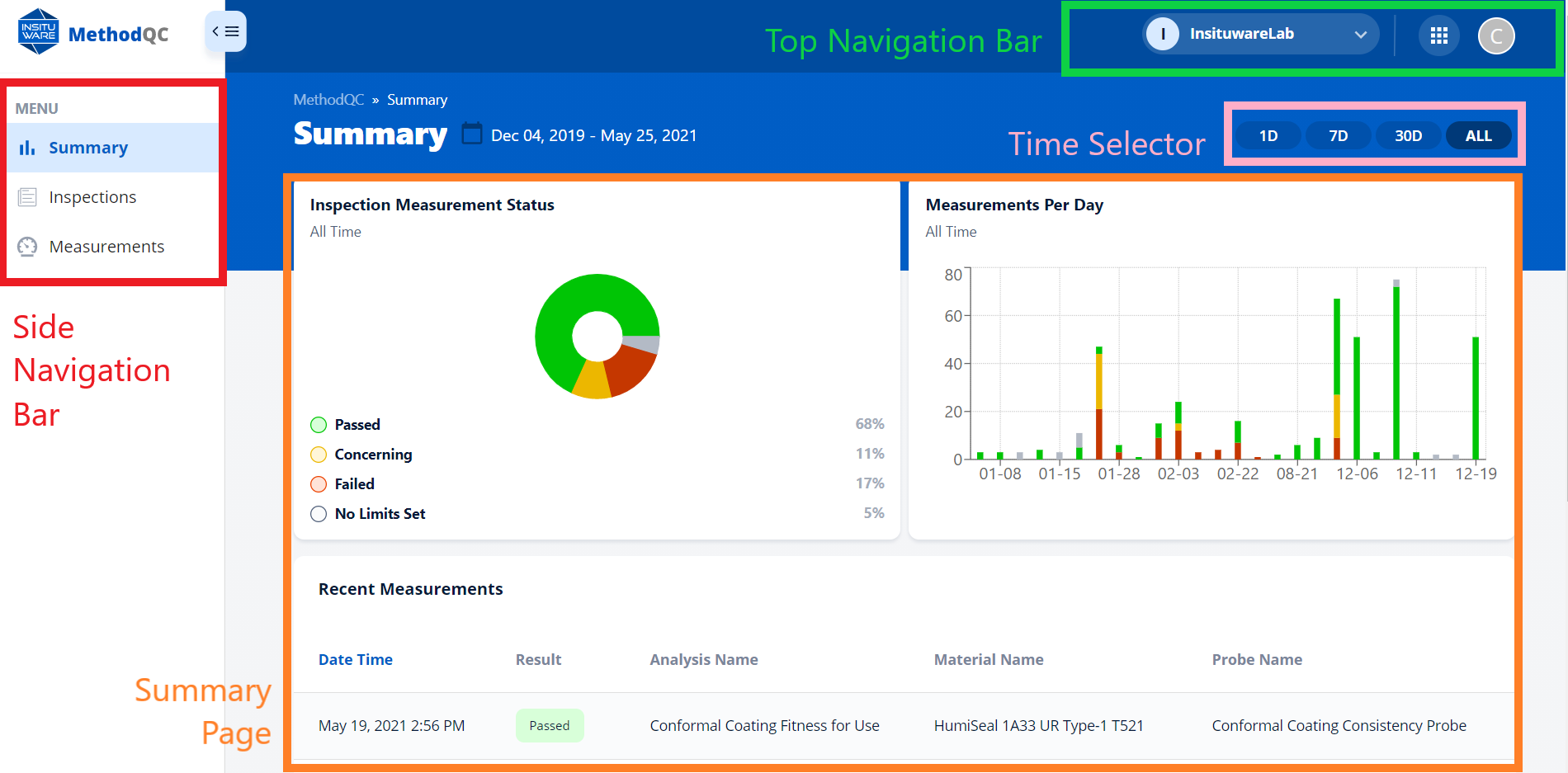 Summary Page
On the summary page, you can view aggregate statistics about all measurements that are taken on all Vision MARK-1s in your organization over time. On this page, there are a few different cards to see different views of the data:
Inspection Measurement Status: shows the results of all inspection measurements during the selected time period
Measurements Per Day: shows how many inspection measurements were taken each day during the selected time period and the results of the measurements each day
Recent Measurements: shows the most recent inspection measurements
Note: the summary page only shows measurements taken under inspections and does not show any basic measurements.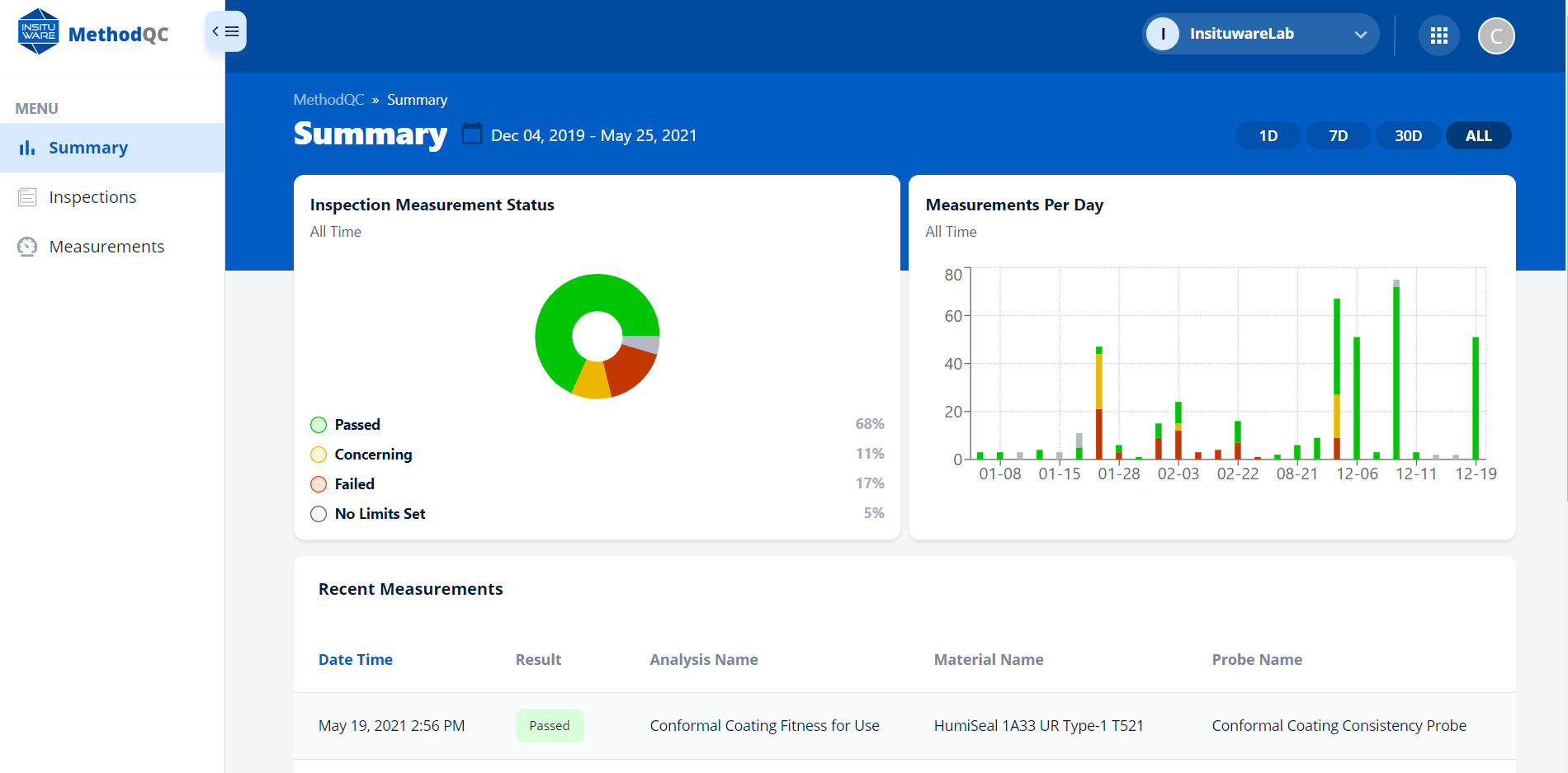 Time Selector
To change the time period over which you are viewing data, select 1D (1 day), 7D (7 days), 30D (30 days), or ALL (all time) in the time selector.