In MethodQC, measurements are records of measurements made on the Vison MARK-1. They are the exact results that were shown to the end user on the Vision MARK-1 and may also include more detailed technical information about the measurement.
View Measurement in Inspection
To view a single measurement in an inspection, click on measurement in the I chart. The contents of this page will vary depending on the specific measurement that was made.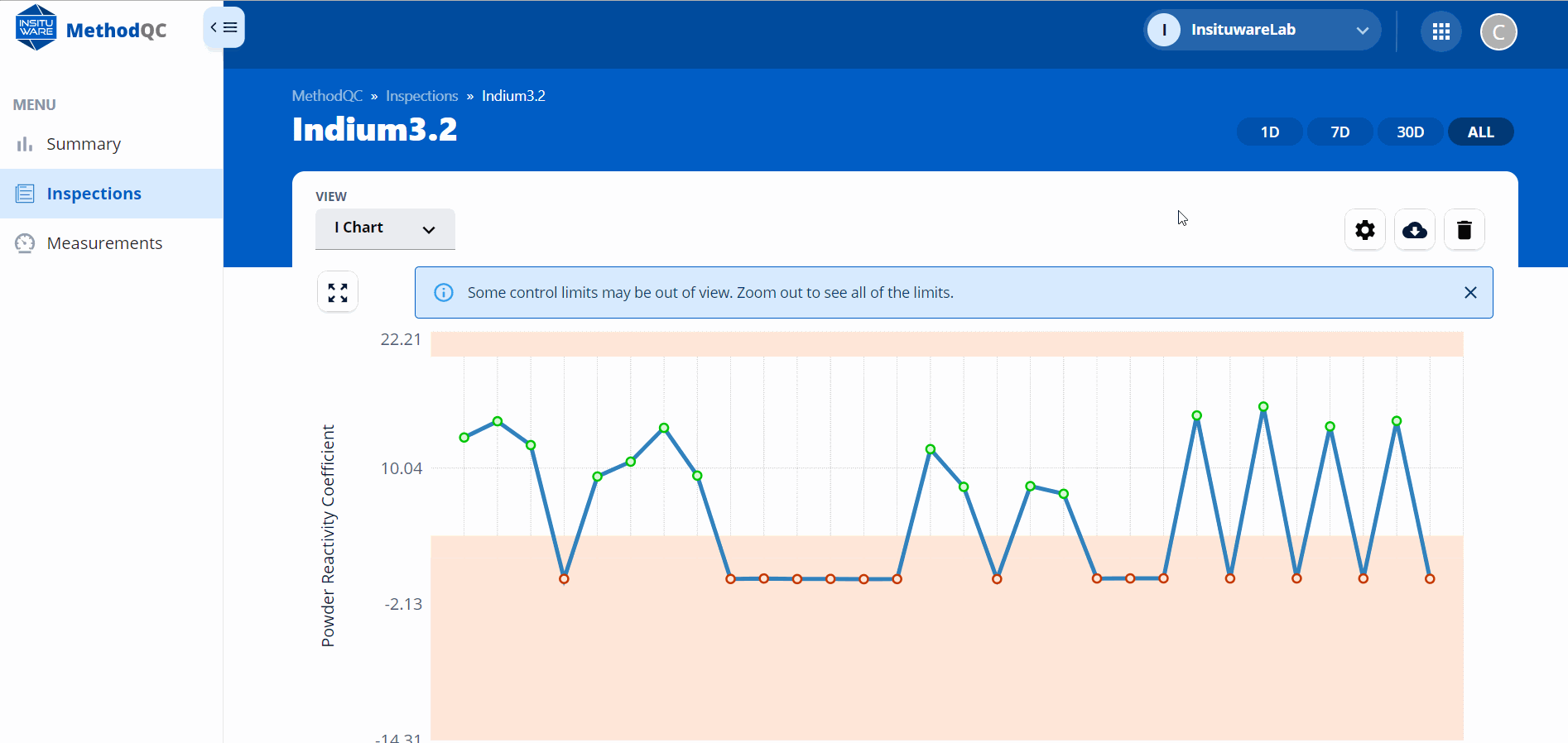 View all Past Measurements
You can also view the list of all past measurements (both measurements in an inspection and basic measurements) using the measurements tab on the side navigation bar.