How do you know the solder paste that you are using is still good before printing? It is a perishable product after all. Do you just trust the label and expiration date? Do you measure its viscosity? Perform a coalescence test? There are many steps in the distribution and storage of a solder paste where things can go wrong.
One of the best analogies that I've read about a solder paste's shelf life was written by Eric Bastow on Indium's blog. In this, he compared solder paste expiration to milk expiration. I encourage you to give it a read!
Just like with milk, how do you know how close a solder paste is to expiration if you don't know exactly how it is stored and handled. And even if you do know the complete history, it is not feasible to study the effect of every scenario on paste performance. With milk though, you can always run the good ol' sniff test to see if it is still good. What's the equivalent for solder paste?
When a solder paste ages, the flux slowly reacts with the solder powder in the paste. This causes an increase in the viscosity of the paste which can be measured using a viscometer. As this reaction occurs, the flux also loses its ability to remove oxides and degrades its ability to coalesce. This can be measured by reflowing a small sample.
But wouldn't it be better if you could directly measure the interaction between the flux and solder powder that is related to solder paste aging and expiration? Using the solder paste fitness for use measurement on the Vision MARK-1, you can measure this reaction and use it to verify that a solder paste is still good. The instrument returns either a powder reactivity coefficient (PRC) value that is related to the interaction between the flux and solder powder or a flux coefficient (FC) value that is related to the dielectric of the flux.
How do you use this to ensure a solder paste is still good? If a solder paste is left at elevated temperatures for too long, the reaction rate between the flux and solder powder will decrease, resulting in an higher PRC value.
Let's see an example. We ordered a solder paste from two different vendors: a third party distributor and directly from the manufacturer. Both solder pastes had a manufacturing date approximately 2 months earlier from the testing date. The solder paste from a third party distributor behaved very poorly on the stencil printer and had an initial PRC of around 6.7 (ms).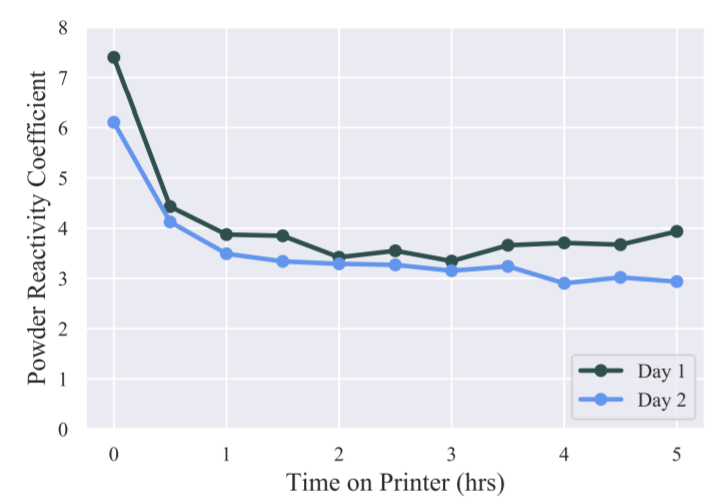 The solder paste directly from the manufacturer printed well and had an average initial PRC of 4.3 (ms). This is around 35% lower than the material from the third party distributor.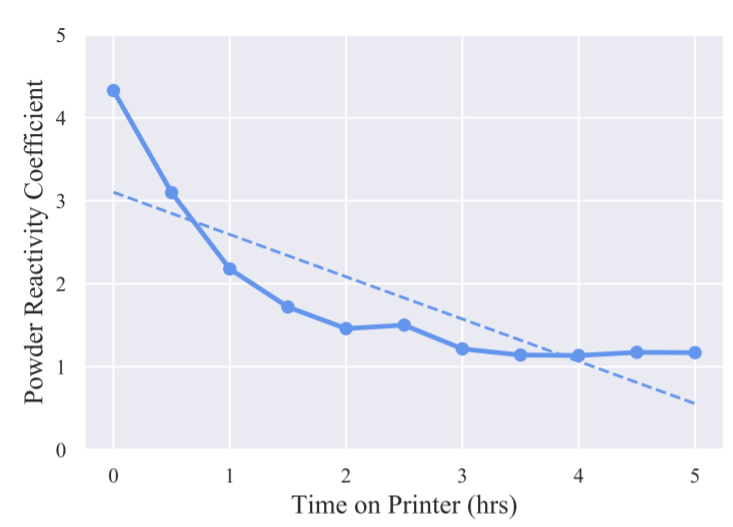 Although according to the label, both samples should have aged the same amount, when you don't know the complete history of how a solder paste was stored and handled it is difficult to know how close it actually is to expiration.
Would you have caught this problem in your facility before it caused scrap? To prevent solder paste issues before they occur, you can measure solder paste before printing with the Vision MARK-1 and set control limits so that the operator on the line has a red, yellow, green indicator of solder paste health.