Viscosity and rheology measurements are a key component of most previous solder paste qualification testing techniques; therefore, it is advantageous to correlate the results of EIS testing to that of more typical viscosity and rheologic testing techniques.
Average Trends
To understand the general trends in the measurements, the EIS and viscosity data from 45 different stencil printing experiments were averaged and the Pearson's correlation coefficient was calculated between the FC and PRC measurements and the solder pastes viscosity. The results showed a near-perfect correlation between both FC and PRC and viscosity with a correlation coefficient of 0.962 between FC and viscosity and 0.932 between PRC and viscosity.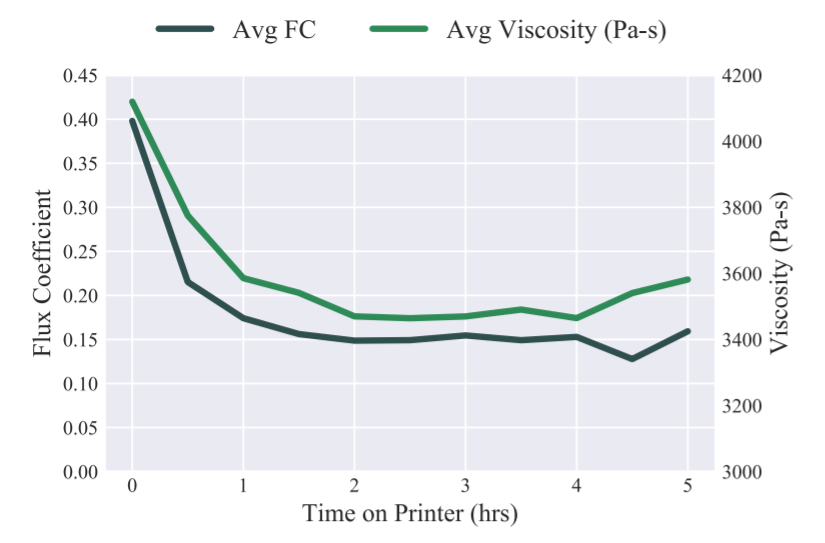 Case Studies
These same trends can also been seen in individual experiments, especially when there are failures or other printing problems. In the below sample, a solder paste was measured on an apertureless stencil printer over 5 hours, however, the humidity control system failed and the humidity increased above what is typical. This caused both the viscosity and PRC to decrease as there is a direct correlation between the two.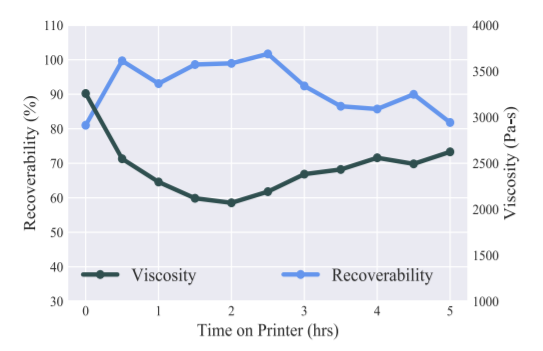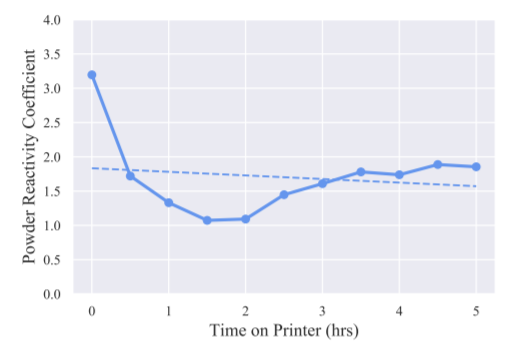 Conclusions
As both the FC and PRC measurements are well correlated to the viscosity of a solder paste, they also likely will be well correlated to printing performance in practice, making this technique a powerful tool for solder paste quality control.
Want to learn more? Check out our SMTAI 2020 paper.